I don't know about you, but in my opinion, there is nothing better than a submissive Asian on all fours ready and willing to give up her asshole. It's just the natural order of things that Asians should be submissive. I mean, why else where they put on this planet, to control the stray cat population? Doubt it. What you see here is why she was put here; to give up her ass to any man who is willing enough to take it. Big Red fucked that tight Asian ass as Tia Ling's husband waited in the car. I don't know about you, but that just automatically makes this scene more spank worthy knowing a loved one is waiting for her while her ass gets pillaged like a pagan village by a crusader. Then Big Red fired his load right into her open and gaped ass. Martin even popped in just to nut in the gape because it refused to shut. She came back the next day and told me she is still leaking cum. Now that's a job done right!



CLICK HERE FOR MORE ANAL RECRUITERS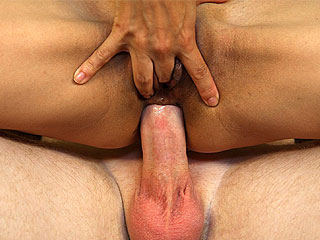 Last Modified:
September 21st, 2009
Filed under:
Anal Recruiters
Navigate:
/
Next post »
Comments (5 comments)
---
Posted by: darren / November 18th, 2014, 12:18 pm / #
---
Posted by: Jack / November 24th, 2014, 7:32 am / #
---
Posted by: Dennis / December 12th, 2014, 9:22 am / #
---
Posted by: clinton / January 19th, 2015, 8:33 pm / #
---
Post a comment
Comments are closed for this post.